Complete Adaptive Construction Solutions for Your Specialty Project
Specialized Services provides extensive commercial and industrial services for customers throughout Louisiana. Our adaptive construction solutions make it easier to complete the projects you need. From simple projects to more intensive ones, we are confident in our team's capabilities to deliver high-quality products and services to achieve your goals.
With start to finish assistance and management, you receive a stress-free service that delivers a durable, lasting final product.
Commercial & Industrial Adaptive Construction Solutions
We are equipped to handle difficult industry challenges and present solutions that are not only viable on paper, but that can be executed in the field. We plan, detail, design, and build lasting final products that work as intended and are durable for extended use.
Our team also provides a variety of powder coating and other finishing services to extend the life of equipment and prevent future corrosion and downtime. With the end user in mind, you can be confident that our products and services will be crafted for maximum use and efficiency.
We talk with the client in the early phases of the project to help create a lasting solution. Using 3D technology and the latest Autodesk software, we are able to map out the project to save you time and money in planning and in labor.
We'll generate an accurate 3D depiction of your project with specifications for optimal efficiency during construction. Our customers' goals will become our goals as we ensure on-time arrival and achieve the expectations of the project. Most importantly, our construction solutions are adaptive to accommodate any sudden changes in the project.
With our construction management services, our team helps with every aspect of the project to make sure that the project is completed on time and meets the customer's goal. Our team seamlessly integrates with your team to deliver the best service possible.
We use the ConstructionOnline software to keep teams on track, protect your bottom line, and reduce risks. This innovative software ensures on-time completion in building, designing, and delivering the final product. With real-time updates and tracking, we execute the most adaptive solutions possible and maintain a perfect safety record.
As a licensed general contractor company, we are properly trained and equipped to handle any contractor task. From concept to completion, our team works with you to maximize efficiency throughout the project with safety and the final product in mind. We effectively communicate with our customers regarding information, timelines, and feedback so that the entire project works smoothly from start to finish.
Additionally, we offer turnaround contractor services to help our industrial clients maintain a facility operating at maximum efficiency. For emergency or routine industrial services, let our turnaround contractors work with you to strategize and execute the best course of action with minimum downtime.
One of the core components of our company is building the impossible. No matter what type of product you need, our team can fabricate a product that satisfies your needs and works for lasting performance.
Equipped with an 18,000 square foot building, holding the latest in design software and CNC programmable equipment, we provide start-to-finish fabrication services. We also have the largest powder coating oven in Louisiana, allowing us to provide a lasting finishing design on any project.
With additional expertise as a general and turnaround contractor as well, we ensure your construction project is completed on time and within budget while also maintaining safety. From coordinating schedules to double-checking every order and ensuring each crew member is practicing safety guidelines, we get it done to the best standards.
Automation & Surveillance
We can optimize your facility's entertainment, lighting, temperature, safety and security, and overall energy management. Our capabilities extend from installing surveillance cameras to designing a control system.
With powder coating, you receive a more durable, vibrant, and lasting finish compared to paint coats. We are capable of preparing any metal surface and giving it a lasting finish for increased durability and improved appearance. You can worry less about scratching, chipping, fading, and corrosion and focus more on your operations.
Adaptive Construction Residential Applications
Our team also provides residential fabrication services for the specialty project that you are looking to accomplish.
Ironworks & Outdoor Kitchen Fabrication
We can weld, fabricate, design, install, and repair any metal piece you have. Our team builds out a workable plan that meets your deadline without wavering on quality. Additionally, we offer specialized residential services, including outdoor kitchen design and fabrication.
The customer service at SSI is second to none. SSI is always ready, willing, and able to help in any way that they can including emergency service repairs on our Mobile Command Bus and our Emergency Surveillance Cameras here in West Baton Rouge Parish.​ 
Director, West Baton Rouge Office of Homeland Security/Emergency Preparedness & 911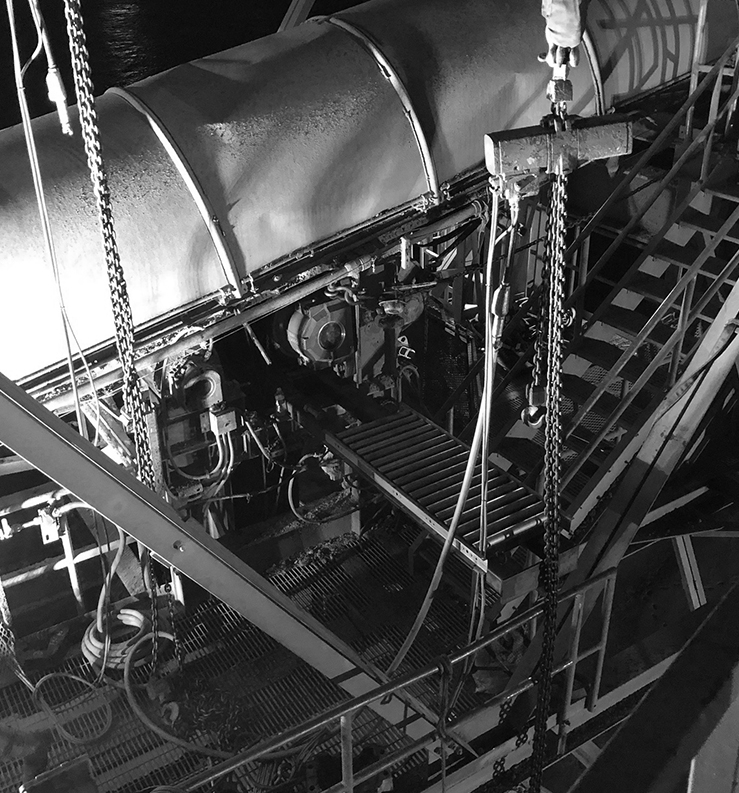 Get Started with Specialized Services
We are licensed, trained, and equipped to achieve any task and project that you need to be completed. If you can dream it, we can build it! To get started, get in touch with the Specialized Services team today and let us help you complete your project with our adaptive construction solutions.